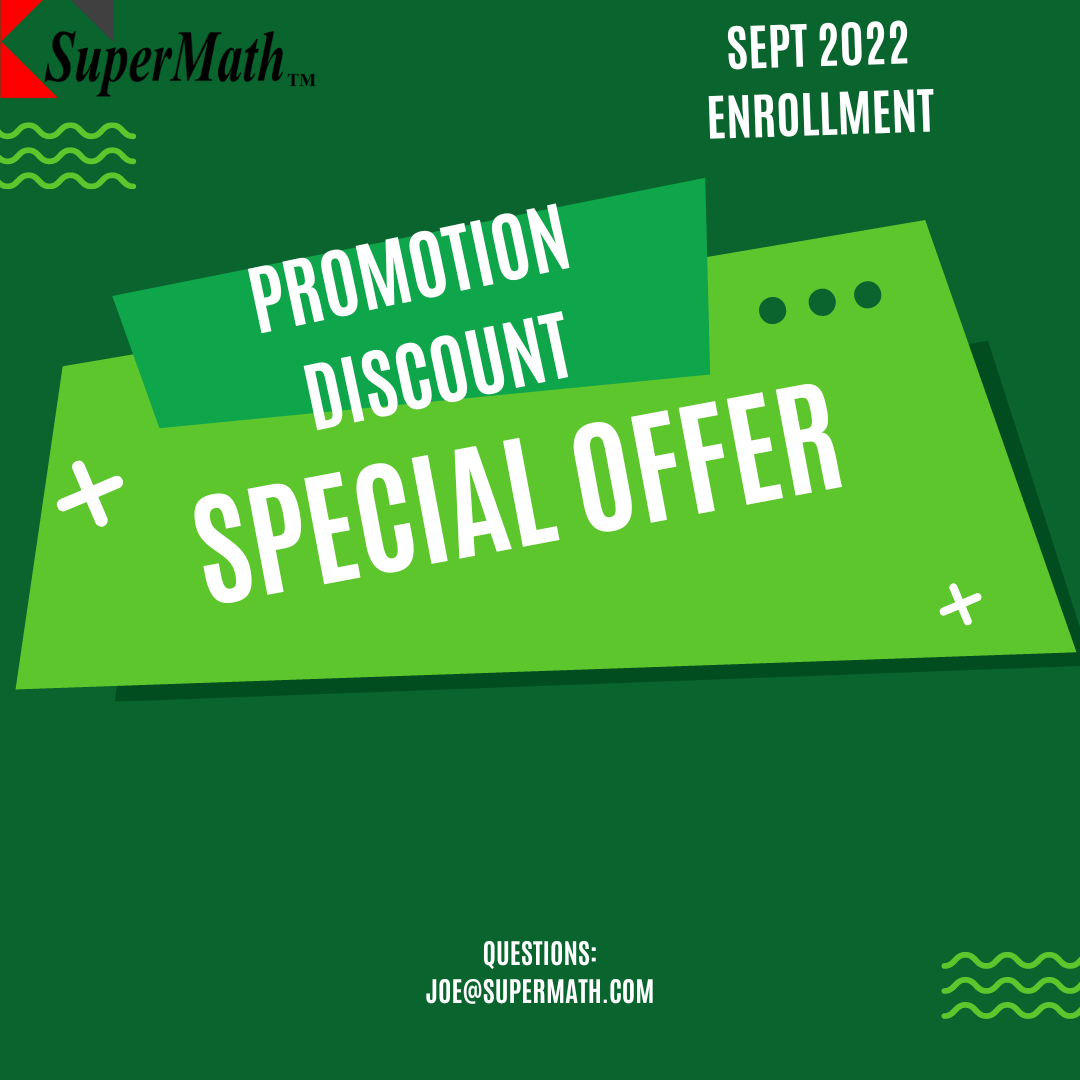 Promotion discount sign up for new students will continue until end of  Sept 2022.
We will be extending the Introduce a Friend Discount Offer until end of Sept 2022.
As a a result of the Covid 19 crisis, Super Math will be continuing to add online classes as part of its normal curriculum. Students from out of state are welcome!
If you refer a friend and they signup for Supermath, you will receive a credit towards following tuition payment.
For any questions you have , please contact, I can receive text as well:
Joe Watanabe
General Manager
650-504-4440 (direct work cell)
joe@supermath.com